Since its inception, Formula E has attracted a large number of teams, most of which are manufacturer backed and engineer their own powertrains. Just before the start of Season 3, a new customer team arrived and purchased powertrains from one of the manufacturers.
In only their first season, they achieved their maiden victory and less than a year later, they remarkably won the Drivers' championship and fell short of the Teams' title by merely two points. This team is none other than the soaring TECHEETAH Formula E Team, who have proved that even in a world of big manufacturers such as Audi, Renault and Jaguar, a privateer team can win – and win big.
Edmund Chu, the Managing Director of SECA, the owners of TECHEETAH, and the President of the team, was one of the pioneers of what is today a team capable of winning championships. He has seen TECHEETAH grow into what it is today under his leadership. We spoke to him to understand more about the team and its bright future.
Soumil: Hello Edmund! Firstly, I'd like to congratulate you on that stunning season! What are your views on Season 4 and the Drivers' Championship Victory?
Edmund: Thank you Soumil.  Honestly, we are all extremely happy about the season! Being a small customer team, we had big aspirations and goals but winning the Drivers' Championship and being only two points away from the Teams' Title speaks volumes about how the team performed this season. Each and every one of our team members went above and beyond to make this happen.
S: It definitely does! How much of a role did Formula E's power restrictions and cost caps play in aiding your cause to win the championship?
E:  We believe that the cost controls and power caps implemented by Formula E are great as they add to the competitiveness of the series, and we've just proved that any team can do well at any time. When you look at other racing series, privateers have a much more difficult time to compete for championships, let alone win it. The restrictions of Formula E, which put us on equal footing with the manufacturers, gives everyone a chance of winning. This is amazing for the fans as the races are always unpredictable!
S: I agree. Fans do benefit a lot from this too!  Coming to the very inception of the team, TECHEETAH was born out of the now-defunct Super Aguri team and the SECA also owns a share of Formula E. What was it about Formula E that prompted you to invest in it and form your own team?
E: I had the chance to meet Alejandro Agag, the CEO of Formula E, and he sold me on the future of Formula E. The series has more to offer than the sporting side with its large focus on future mobility, R&D and community driven projects. It's a series that is meant to improve everything around us and I fell in love with the spirit and the idea of it. I also think that bringing the races to the people by racing electric cars in city centers is genius as it can entice a whole new audience.  (Related Post- Formula E: The Kings Of Brand Marketing)
S: And why did you purchase powertrains from Renault instead of any other manufacturer or even design your own powertrain?
E:  When we invested into the team, we were at the tail end of Season 2 and didn't have a lot of time to prepare for the season ahead.  It was imperative for us to start as strong as possible, so we decided to go with the Renault powertrain. At the time, Renault were two-time Teams' Champions, race winners and by far the strongest team on the grid. Their powertrains were very strong, quick and enabled us to be competitive right away.
Renault has been very good to work with and they were very supportive of our program. We are truly appreciative for the help we've had from them and the Driver' championship wouldn't have been possible without them. It was a good decision in the end as it allowed us to get started quickly and do well.
S: This brings me onto my next question. You barely had time for testing prior to both the seasons that you have competed in, yet the team has gone on to be fast and competitive. What was the secret behind these strong results?
E: I think it's a combination of a number of factors. We have been able to build a strong team with very capable individuals. Jean-Éric (Vergne) has been unbelievable in the cockpit and he has established himself to be one of the best drivers in Formula E. We did have a few issues with our second drivers in Season 3 but with André's (Lotterer) arrival in Season 4, we now have the optimal driver combination. The mechanics and engineers have been fantastic, really going above and beyond. When you combine that with the work our commercial and management team have done, we've had a winning formula!
S: How would you say the team evolved from Season 3 to Season 4?
E: I think that it has been quite a steep learning curve from Season 3 to 4 but luckily, we had our Team Principal, Mark Preston, with us who has guided the team with the wealth of his experience since the very beginning. We learnt a lot from Season 3 and ending the year on a winning note gave us a taste of what was to come.  We made a number of key hires such as Pedro de la Rosa and Keith Smout, who bring a lot of experience to the team. Coming into Season 4, we had a lot more confidence, and things paid off!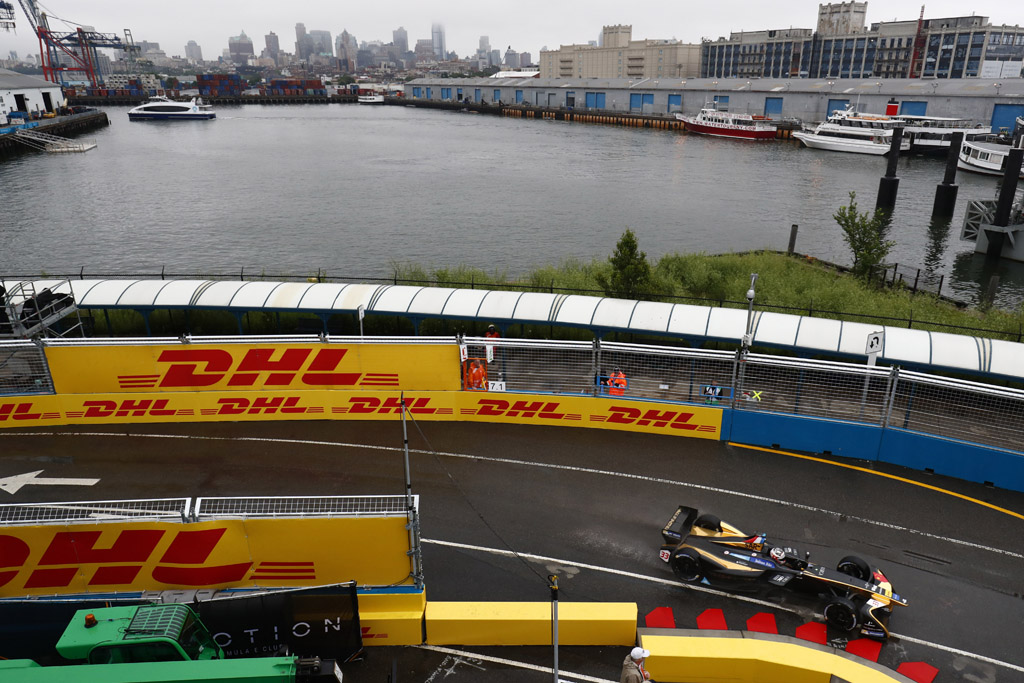 S: One thing that always fascinates me about TECHEETAH is its ability to constantly attract new sponsors and partners. How were you and still are able to do this?
E: Formula E offers a solid business platform as it has unique B2B opportunities and the team offers great ROI for our partners as one of the front runners of the championship.
The commercial team is working 24/7 to find partners who want to be aligned with us and our cause. We have solid partners for Season 5 and it will be very exciting as we will have a manufacturer with us as well. Overall, we have had a brilliant year both on and off the track!
S: Speaking of Season 5, do you think that your past learnings from Season 3 and 4 will play a crucial role next season with the big regulation and rule changes?
E: We were able to learn a lot from our first few years in the championship and there are quite a few things that we will be able to apply next season. However, the new rule changes do come with some fresh challenges as we will have races with a time count instead of a lap count, so it is going to be different as to how the leader can control the race. Instead of looking at how many laps that we need to go, we will look at how much time we have until the race is finished. It is going to be tricky and our race strategy will change now that there will be no car swaps, as a lot of time could be won or lost there. The new changes that will be introduced are very unique and it will be interesting to see how things go.
S: And how will you be preparing for Season Five with the new regulations, race formats and most importantly the new car?
E: We are already testing the car – both Jean-Éric and André have been in the car and we have had positive feedback. The team is changing too – we are currently in the process of moving our workshop to Paris to have a fully integrated team with DS, our new manufacturer, and we are getting more people on board. We are trying to get stronger and stronger as we move forward and be as ready as possible for the first race in Saudi Arabia on 15 December 2018.
S: With Formula E attracting some big manufacturers like Nissan, BMW, Mercedes and Porsche in the near future, how prepared is TECHEETAH to battle it out against these big giants of the automotive industry and come out on top?
E: We are excited about it! A lot of big manufacturers with great racing pedigree such as Audi, BMW, Nissan, Porsche and Mercedes will be a part of the series and it will be a huge challenge. However, TECHEETAH loves a challenge and we like to compete with the very best in the game! With the caliber of people and drivers coming into Formula E, it is just getting more and more competitive and we are up for it. I am confident that we will be competitive in Season 5 and beyond. Also, I think it is very good for the series with the new additions as it shows how well Formula E has matured.
S: Moving on, next year will see TECHEETAH compete in its first ever ePrix contested in Mainland China. How pumped up is the team to race in front of its home fans and make them proud?
E: One hundred percent! It is going to be a very significant race for us and we cannot wait for the Sanya E-Prix. It is a stunning location for an E-Prix and also, the government in Hainan is very supportive of EVs. It will be an important race for us and we are looking forward to seeing all of our fans out there!
S: TECHEETAH recently announced their groundbreaking partnership with DS Automobiles. Can you give us a greater insight into this deal and what made this partnership take shape?
E: Indeed. Instead of purchasing a powertrain like we did with Renault, we will have a fully integrated team with DS onboard. Our aim is to win and with a manufacturer finally on board with us, we will avoid all the problems that we faced in our first couple of seasons that arose from us being a customer team, and that is a big plus.
DS is an existing Formula E manufacturer that share the same aspirations and goals as we do, so it made perfect sense to partner together. DS were title contenders too in the last season and their powertrain is very strong. Together we will be looking to improve ourselves in many aspects and I have a strong feeling that we will be one step better than where we were last season. I am looking forward to seeing this partnership work wonders!
S: Finally, where do you see yourself at this time next year?
E: Jean-Éric and I always discuss this – we never go into a season without wanting to be the champions. We want to win all that is on offer, the Drivers' and the Teams' World Championships and it is upon us that we have to make this goal look as realistic as possible. Our goal is always to be champions at the end of the year and nothing has changed. We want to win, and win honorably, and to do so we are putting constant efforts in improving our team in every possible aspect. The hunger of winning never dies!
Now heading into its third season, TECHEETAH has shown that they can compete with the mighty manufacturers and pull off jaw-dropping results at every single race weekend. Formula E and TECHEETAH will take a step into the unknown with the big rules and regulations changes for Season 5 and more importantly for TECHEETAH, their newly formed partnership with DS Automobiles. Being on the back of a stellar season and with the leadership and support of Edmund Chu and Mark Preston, things seem to be on the brighter side for arguably the most impressive Formula E team of Season 4!
Media Credits:
Techeetah Formula E Team: http://www.techeetahfe.com/
DS AUTOMOBILES: http://www.dsautomobiles.ie/ds-automobiles-et-techeetah-nouent-un-partenariat/
Formula E: http://www.fiaformulae.com/en
---
---
You might also like
---