Advait Deodhar is a man on a mission; a fast learner who kickstarted his career aged 22 in the LGB Formula 4 Series, Advait has taken the longer route around and currently competes in the Whelen Euro NASCAR Series. A determined racing driver who also works as a yacht broker, Advait looks forward to a new chapter in his racing career. In an interesting conversation, we discussed a range of topics, from his love for racing to the cut-throat competition in the Euro NASCAR Series. Here is a transcript of the super enjoyable exchange between myself and Advait.
Soumil: Advait, you have had a brilliant start to your time in the Euro NASCAR series!
Advait: Haha yeah, I couldn't have asked for a better comeback! A win and a second place in only my first couple of races feels absolutely awesome! Over the past few years I was away from racing and I was waiting for the right time and the opportunity to arrive and now that it finally did I was ready for it! Hopefully things will continue in this positive way and make this Part 2.0 of my racing career much more fruitful!
S: Hopefully that will be the case! So, what is your impression on the Euro NASCAR series so far?
A: I think that it's brilliant; its a big event for both the fans and the drivers with a lot of activities and some awesome racing! The competition here is superb; we have drivers from all around the world and each category is very competitive. I compete in the Elite Club Category and experienced drivers such as reigning champion Alon Day compete in the Elite 1 category. The challenge of the series is truly unique; Bobby LaBonte, a former NASCAR Cup Series champion struggled to succeed here and that just shows how tough the championship is!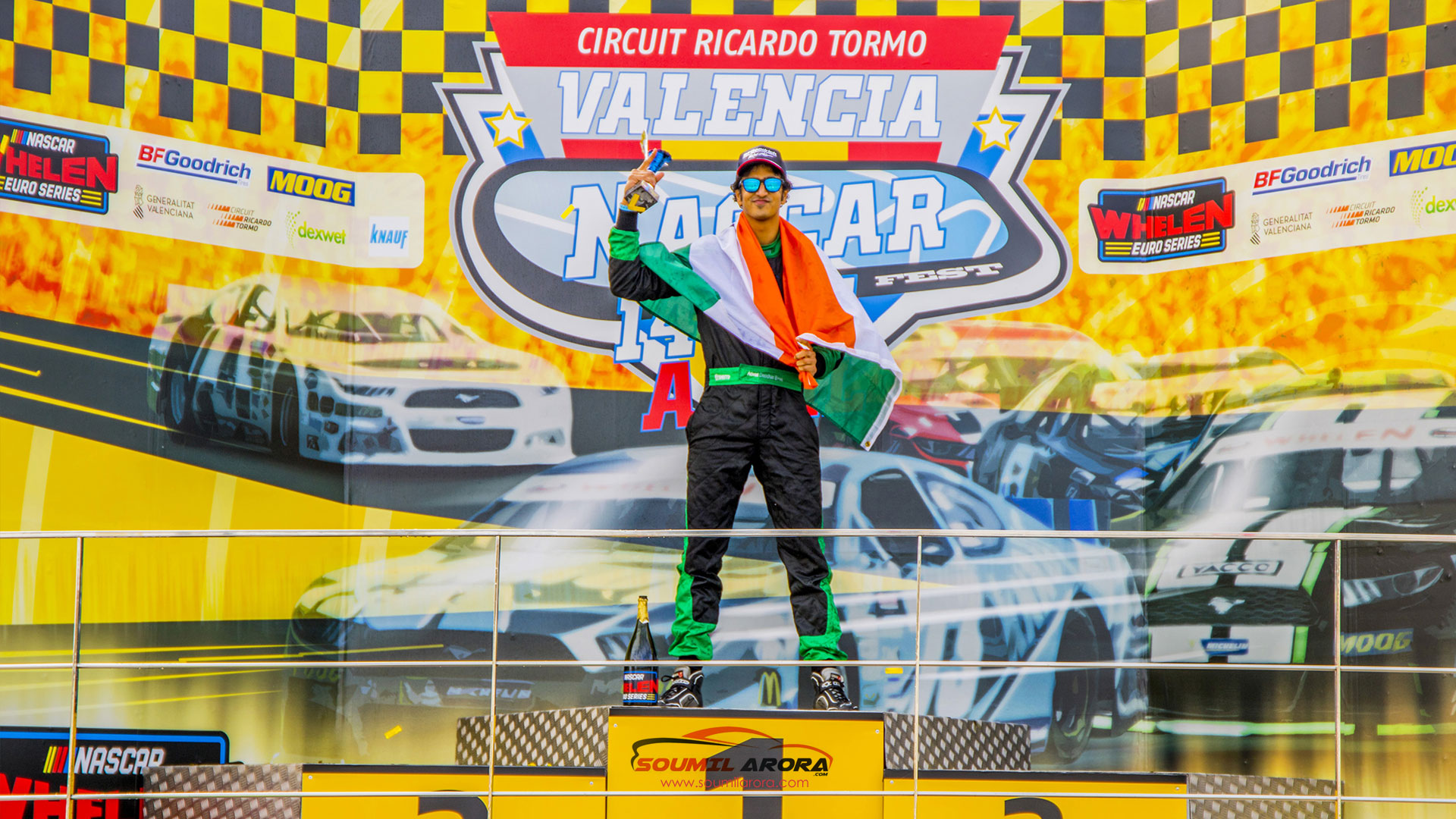 S: And how is the driving experience like? Do you enjoy wheel to wheel competition here?
A: Oh yes we do! The competition is really high and wheel to wheel action is a frequent sight! The experience is very different to what I first expected; I thought that I was going to be driving a 450 horsepower truck! When I drove it though, things were much different; the car is very nimble and agile with the downforce of a brick so it makes it very tricky yet fun to drive. The visibility isn't that great, becoming another factor to deal with and unlike Single-Seater races, we have a spotter to help in letting us know where our opponents are behind us and that makes it very interesting. The cars are very well set up and I am thoroughly enjoying driving in this championship!
S: That's awesome! You previously used to race in the Formula MRFs and those were single-seater racecars. In your opinion, what was the transition like from these lightweight track machines to the heavy Euro NASCARS?
A: It's a completely different experience! The single seater cars have much more downforce so you can brake later and still make it round the corner quickly; in the stock cars, the cockpit is enclosed and the car is much heavier; you have got to trail brake and in the stock cars, weight doesn't play as much of a role as it does in the single-seater cars where every kilogram matters a lot. It's a totally unique style of driving but my transition didn't take a lot of time; I generally adapt quickly to new cars and this was just another case of the same; it was very difficult at first but driving these cars on racing simulators massively helped in speeding up my learning time; just like in single-seaters and touring cars, I won in my very first race!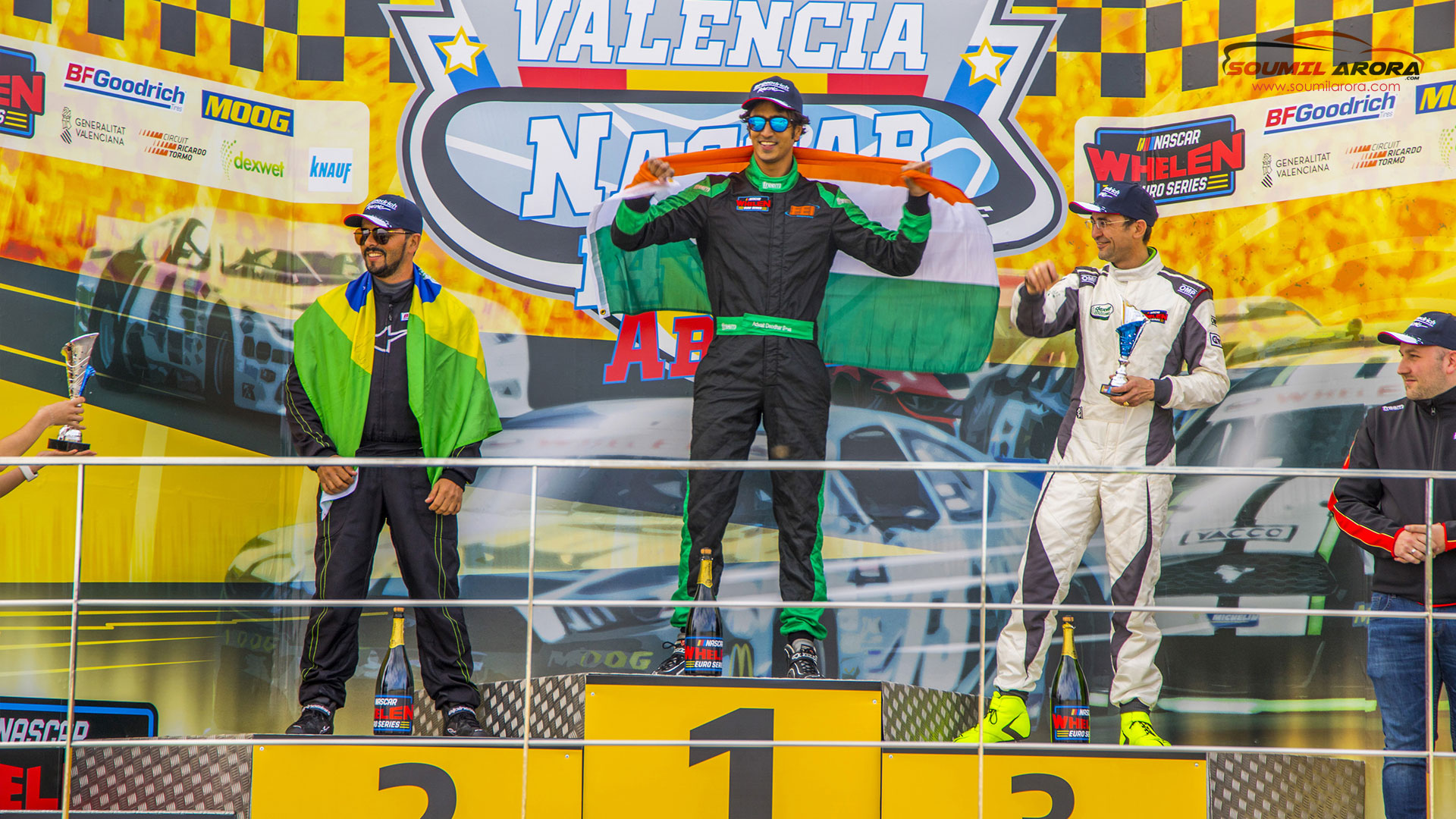 S: Now that is some serious talent! We have often seen that drivers have varied styles of racing; some are more aggressive while the others conservative. Some focus a lot on the tiny details of the car while the others get in it and adapt accordingly. What kind of a racing driver would you classify yourself to be?
A: I think its quite a mix; I do not believe in only being aggressive all the time or only conservative. As a driver, you need to drive with your head on your shoulders and do whatever is necessary at that very moment; when you need to be aggressive, you need to be aggressive but when you need to calm down, you need to calm down. When it comes to the car I'd say its a mixture of both styles. I go flat out and try to discover the limits of the car and also find out the changes that can be made so that the car goes faster and also suits my racing style at the same time.
S: Speaking of driving styles, I have heard a lot of drivers say that their mentality and willingness to race hard and overtake largely depends on the driver in front and if they trust them. Is that truly the case and does that go with you too?
A: That actually is a very valid and true point; if you're racing against a driver that you know very well, you can expect and predict what they are going to do next and that helps out a lot with making your judgements at that particular moment. If you are racing against a driver who you do not really know well, making opportunistic moves becomes a bigger challenge since you cannot really anticipate what they are about to do next and that consequently does affect drivers when they are racing on the track.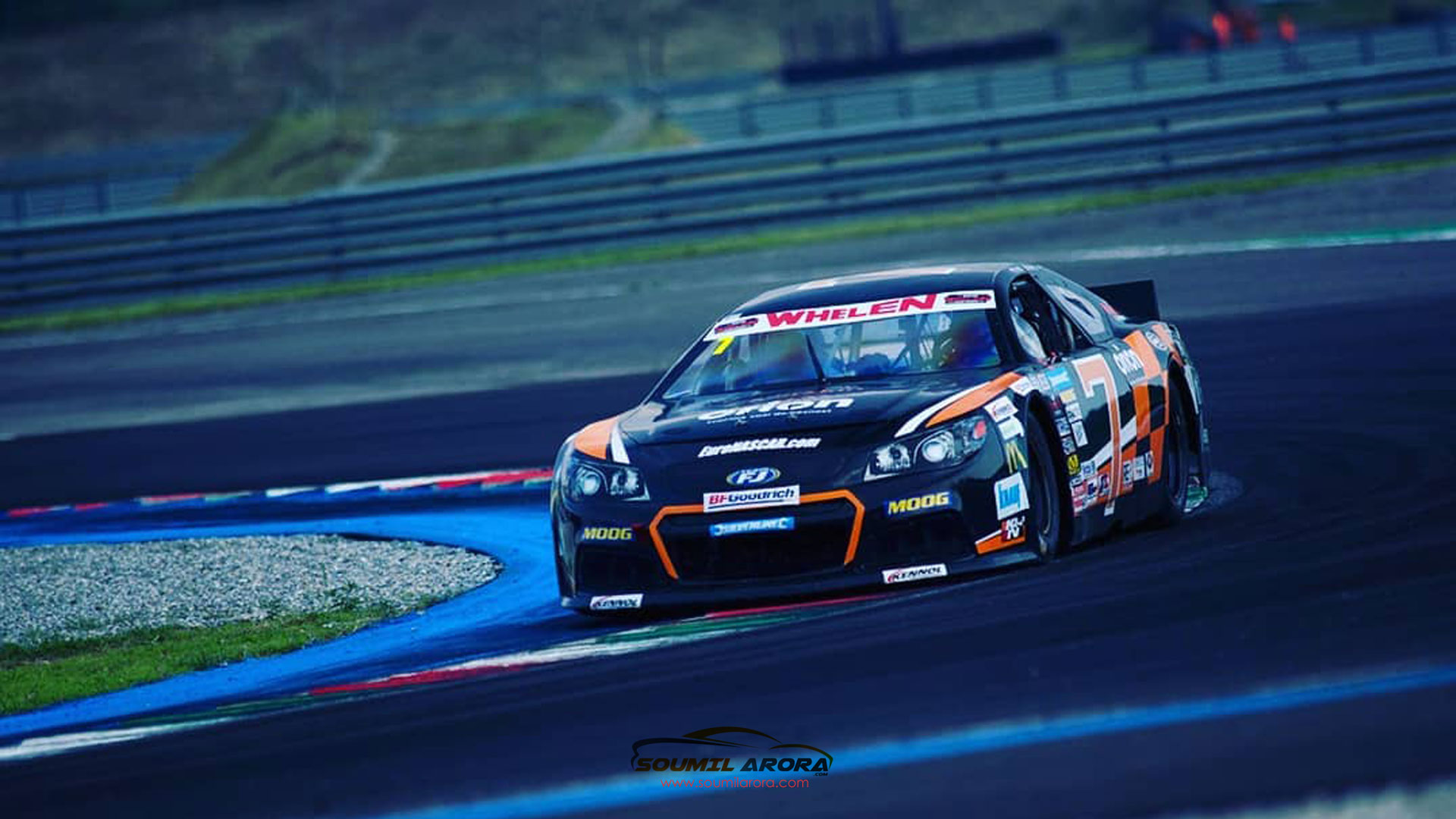 S: Now, let's talk about how you got into motorsport. You and your brother Akshay are truly into the sport with you of course being a racing driver and Akshay currently working with the Mahindra Racing Formula E Team. How did you develop such a liking for racing and did your parents influence you to racing?
A: Actually you will be amazed to hear that it's the opposite; Akshay and I got our parents interested into motorsport and now they too are hardcore motorsport fans! It just became somewhat of a common interest between all of us! I do not know how I developed an interest for racing, maybe its a bug inside of me that loves the speed and the thrill that racing offers! Who knows, maybe it's in my blood from the very start! Racing is a sport that offers an experience second to none!
S: That's the beauty of the sport! Let's talk a little more about your preference of cars. Should you be given the chance to drive any type of race cars, what would your choice be?
A: Single-seaters undoubtedly! The proper aero with the big fat tyres and insanely high speeds get me every time.  It is a problem fitting in for me because I am six foot four but still I believe that they are simply the best. I would love to try out GT3 cars too sometime down the line. They are proper beats and it would be fun to drive them round a good racetrack!
S: Single seaters indeed are the fastest cars around but seeing drivers having wheel to wheel battles in this category is somewhat of a rare sight as Formula One is proving currently. Racing drivers love to battle it out but single seaters aren't really the best cars for the same yet you rank them to be the most enjoyable. What is the reason behind this?
A: That is a very good question. Yes, the racing can be boring at times but above all, we drivers have the need for speed; you could have the best racing in your life in a Nissan Micra and that would be a lot of fun but would it be as fun as driving as fast as you can on a racetrack? I don't think so. In all fairness, single-seater racing can get a little dull at times because the drivers are very conservative of their cars but regardless of that, every driver will tell you that their dream car is an F1 car. The feeling of having a pinpoint light car which simply blitz past corners is incredible and nothing tops it. I believe that speed is the most important.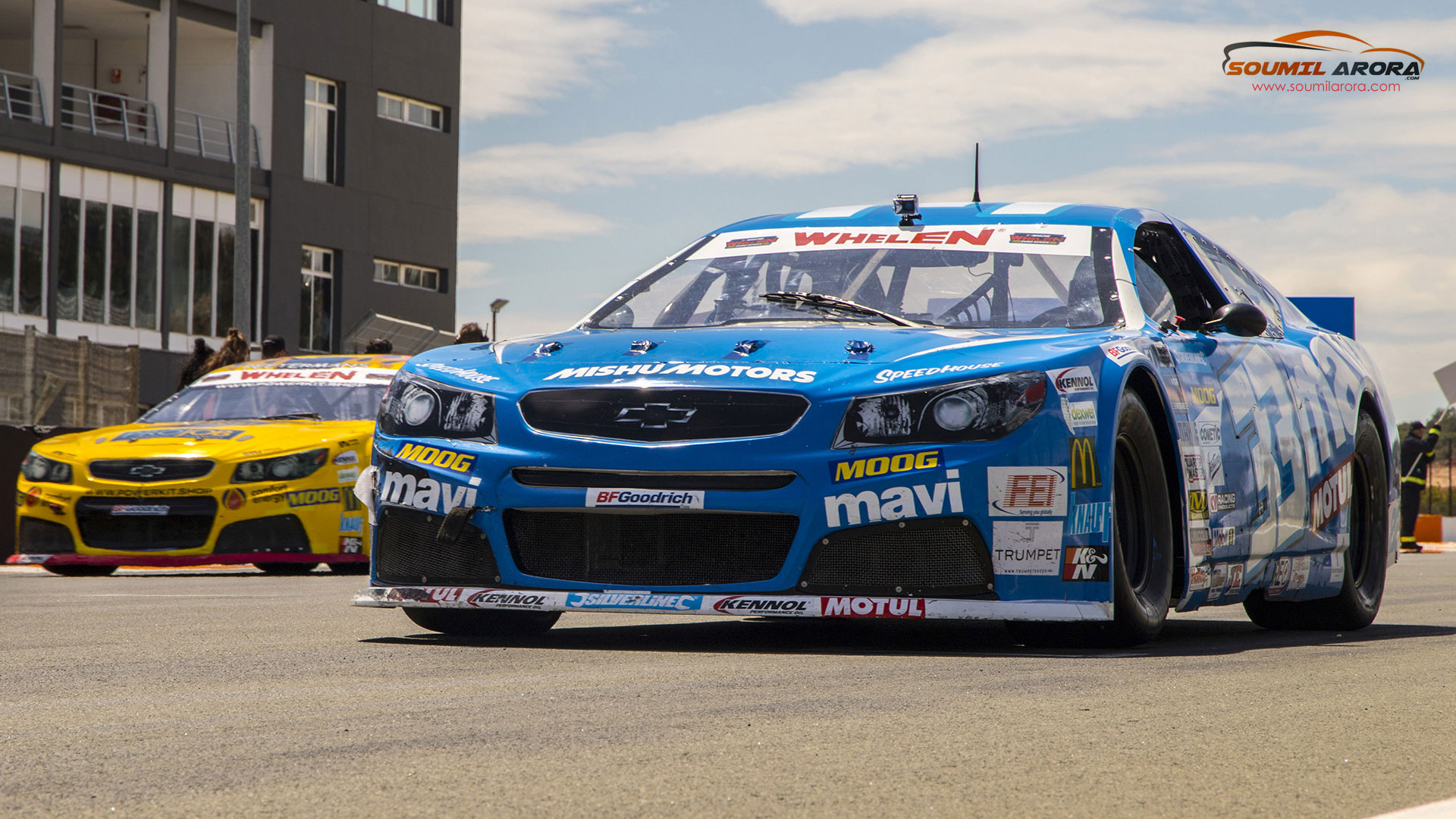 S: That is a very good point. Diverting a little bit from the on track action to the things off it, I would like to discuss the role of budgets in a racing driver's career. The sport is very expensive and to progress, you have got to have a lot of money with you. This way, many talented drivers fail to make it to the top because of a lack of funds. Is racing a bit too harsh this way?
A: It is what it is! In racing, if you have the talent then you have got to pay to showcase it. You may be the most talented and skilled driver in the world but if you do not have the money, you will end up watching others on the television doing what you could have done. Unfortunately, no matter what you do, racing can barely get any cheaper. Some really top class machinery and skilled men are involved in getting  just one driver to the track and it takes a lot of money for that. It is what it is and in racing, you have to pay to play and make the most out of your opportunities.
S: I agree with you. A lot of things are involved just to get one driver on the track and I doubt that it can be made any cheaper. This system has gone on for ages and some pretty iconic names such as Niki Lauda had to pay their way in.
A: Yes. Racing is expensive and has always been. Drivers such as Schumacher and Senna too had to follow the same procedure and you cannot change it. Instead of cribbing over the fact that the costs are too high, drivers should work hard to try and market themselves, get as many sponsors as they can and become a brand because that is how you get the backing to go racing unless you are autosufficient and do not need external help. Cribbing won't improve things, working for it will and those who want to crib over it will eventually be nowhere.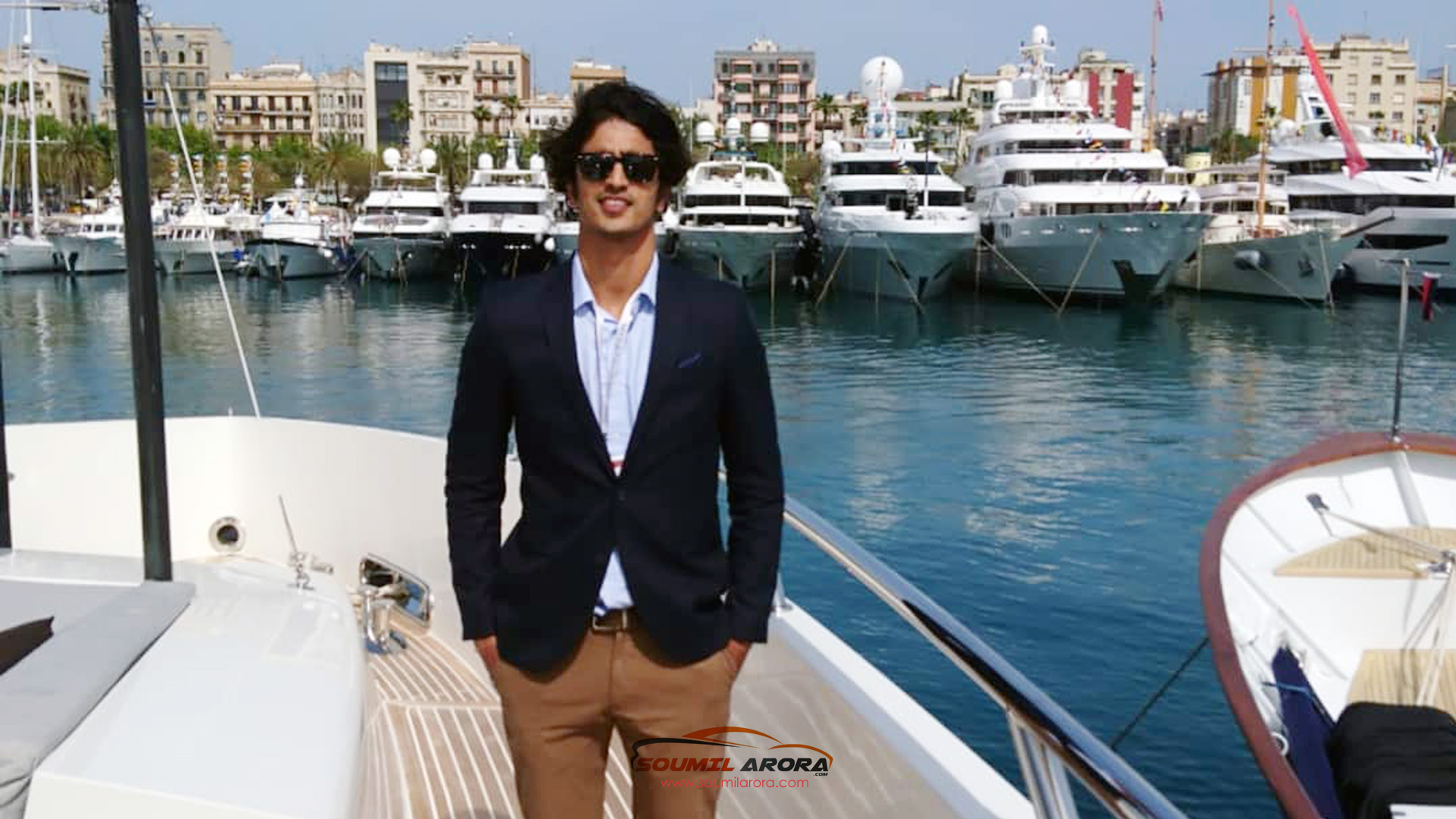 S: Very true. Advait, you work as a yacht broker to fund your racing. What got you into this field?
A: The people involved with buying yachts are essentially the same ones involved in motorsport; both of them are the industries of rich kings and you have got to have some strong connections. My relations with a lot of people involved are strong and that is why I am doing it!
S: Now, that's a smart strategy! So finally Advait, what is your goal for the future?
A: For now, I will be taking things as they come my way. The goal is to do a full championship in the Euro NASCAR series but we will see how it goes! Hopefully my run of form will continue in the same manner and better things will come along!
S: I hope that it goes along very well! Anyway, we have reached the end of today's interview. It was a pleasure talking to you Advait! All the best!
A: Likewise! Thanks a lot!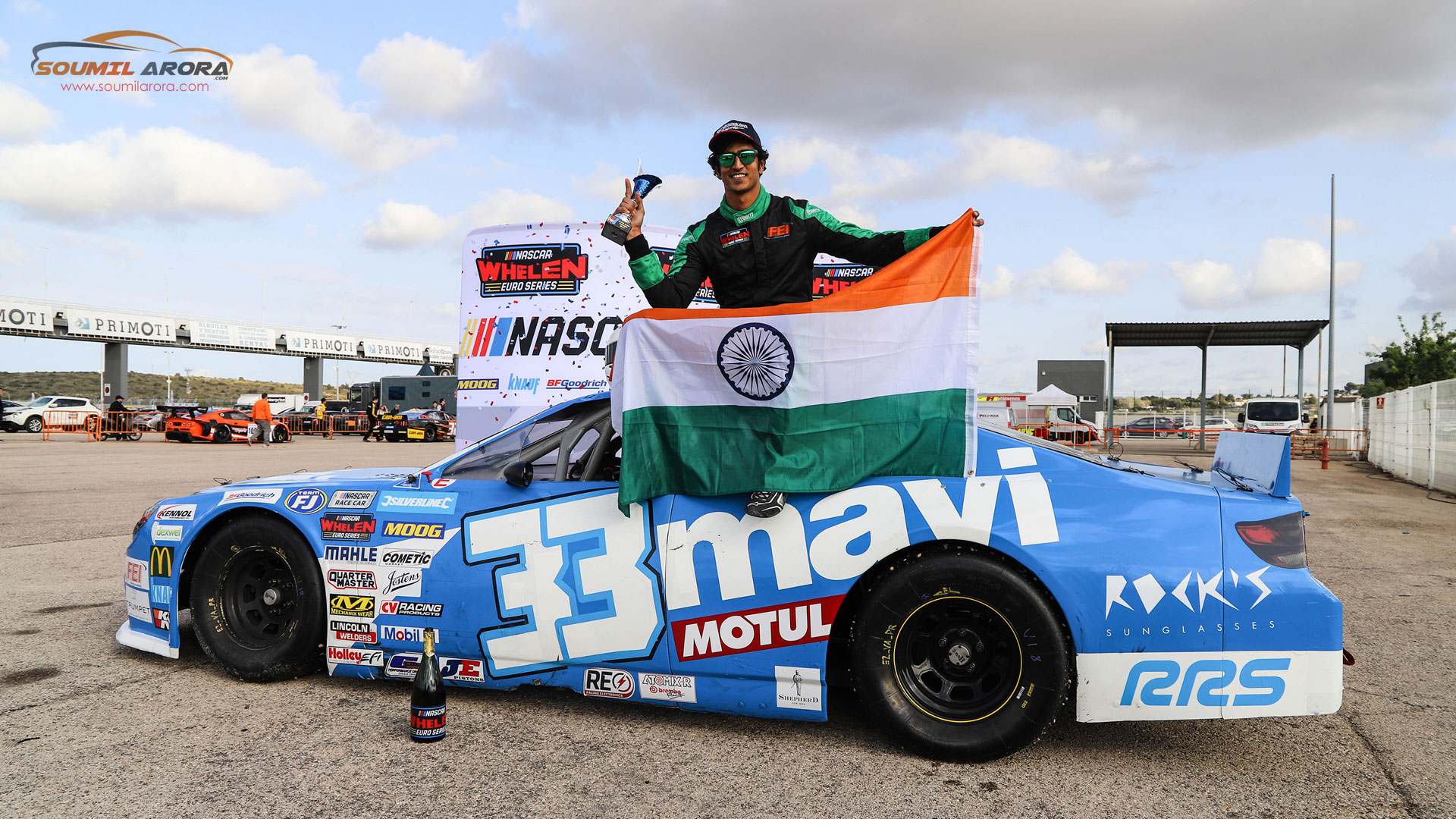 With a win and a podium place finish in his first two races, Advait is on a fantastic run of form and now, he sets his sight on driving more often and eventually take home the World Championship. Currently driving on a race by race basis, Advait's talent is evident and with a clear goal in sight, he can now focus on it and get the job done. Albeit 28, Advait still has a lot to offer and with his sizeable skillset, a championship win can be very well on the cards.
Follow Advait: https://www.facebook.com/advaitracing/
Image Gallery: https://www.soumilarora.com/galleries/nascar-whelen-euro-series-advait-deodhar/
NASCAR WHELEN EURO SERIES: https://hometracks.nascar.com/international/whelen-euro-series/
---
---
You might also like
---