Recently, I conversed with Pavneet Singh Sheetal, a driver who got his first taste of the Ameo Cup last season. A passionate motorsport fanatic who quickly climbed up the ranks, Pavneet shares his views on a range of subjects including his love for racing, his time in the Ameo Cup so far and also his plans for the future.
Pavneet on… 'Why he chose racing and not any other sport'

Ever since I was three years old, I was super interested in cars and I always tried to look out of the dashboard of the driver's seat, hoping that someday, I would be sitting there.
When I got the chance to drive, I realized that it was more exciting than any other sport and it gave me the thrill nothing else could;  that was when I decided that I wanted to drive for a living and more particularly, race for a living. Racing was the one way in which I would be able to do what I love, drive at a high speed and also compete with others. So, it was the obvious pick over all the other sports!
 … His karting days
In Indore, the city where I grew up, racing is a very niche sport and so, I didn't have the chance to do a lot of karting; there were no karting tracks in the area. My journey began in the Vento Cup Selection at the Wonder Speedway in Noida where I was really quick in my first attempt; in my first 30 minutes of Karting, I was close to breaking the track record and Volkswagen Motorsport noticed that. Consequently, I was selected for the finals and my racing journey began.
My time in karting was rather short but that was when I learnt the basics of racing like how to tackle racing lines, hitting the apex, braking points and more. I would call it a pivotal period in any driver's career when they build their base of being a racecar driver and if your base is strong, you will be able to succeed later in your career! Had I stayed in karting for longer, my base of racing would have been stronger but then, karting and driving in the Ameo Cup are very different things and although the basics remain the same, all the other things change; to be better in Touring Cars, you must have a lot of track experience and that is just what I am looking to gain!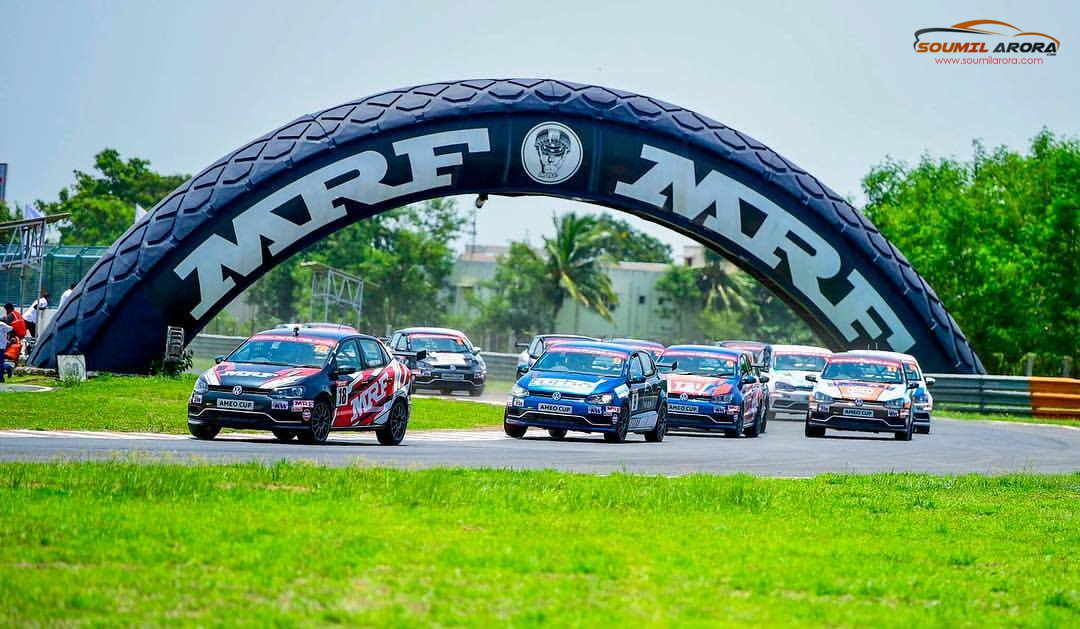 … His transition from karting to the Ameo Cup
I spent most of my first season understanding and getting to grips with the car. The important thing that I had to learn was how to use the slick tyres; unlike the treaded ones, they only work well and give optimum performance in a specific window and getting them to their peak was a big challenge. The significant thing is to take your own time to understand your car better and that was what I did throughout the season; my conservative approach meant that I was lacking pace but unlike some of my fellow rookies, I was finishing races. My main motive was to learn and make less mistakes and not go all out. At one point of time, this approach took me to second place in the junior championship!
… How heat in the cockpit affects a racing driver
The heat plays a major role in your driving style in your first few races; for me, the cockpit temperatures, which went over forty degrees affected my concentration a lot at the start as they become another element to focus on. As a driver, you have to maintain your breaking points, your gear shifts, make sure that you're not being too aggressive, deal with the intense heat and race at the same time. As a result, the heat does take a toll on your results as you are not able to focus everywhere but over time, you get used to it and it doesn't pan out to be as big of an element as it was. It's all a matter of getting acclimatized with it, both mentally and physically.
With all the driver aids such as power steering, your physical strength plays a smaller role but your stamina plays a key role in the Ameo Cup so to prepare myself, I used to run a lot to get used to the heat and also develop my tolerance level.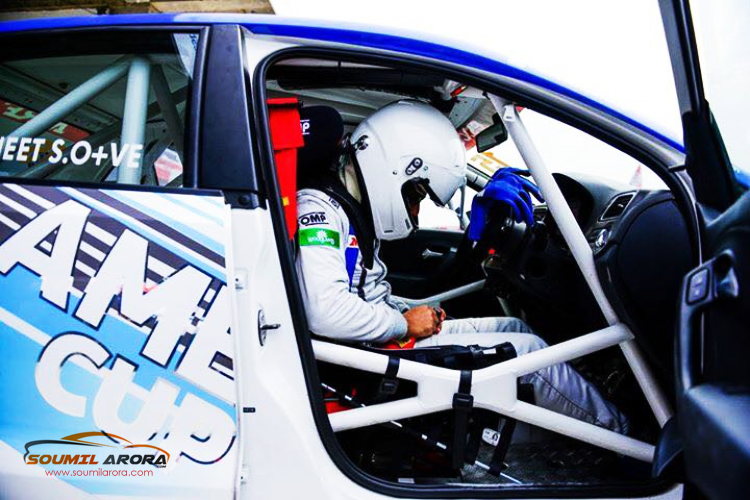 … Dermi Cool Being A Sponsor Of The Ameo Cup
I think we're better off without it, haha! Some iconic sponsors like Martini would look beautiful on our Ameo Cup Cars but then, alcohol companies aren't allowed to sponsor racing teams in India. Anyway, it is what it is!
… Racing Being A Physical Sport
Racing indeed is a physical sport. On the outside it doesn't look like it but in reality, physical fitness plays a major role. The races are long and exhausting and should you better on the physical side of things, you will be able to concentrate better on the racing lines and braking points; if you're not, you will be facing too much of pain to even focus on the other stuff, let alone win. It is a very key part to a driver's success and I am working hard by taking inspiration from Michael Schumacher, who used to work out for around eight hours a day. He sets an example for all the other drivers to follow and his physical prowess enabled him to focus more on the mental side of things.
… The Nurburgring Nordschleife
It's simply the ultimate racetrack. It has all sorts of corners, fast, slow, hairpins, chicanes, off-camber, on-camber; it has everything to make the perfect racetrack. It just pushes the cars and the drivers to new limits and it has so much of history. I have driven on this track in videogames a lot of times and its sheer diversity impresses me. It'll be an absolute pleasure to drive there someday!
… Fernando Alonso
He's my favourite motorsport personality; I take inspiration from him to never give up, both on and off the track and also to make the best use of whatever you have. On the track, his racecraft fascinates me; he has perfected the balance between aggression and composure and I believe that is how he is able to get some remarkable results from some not-so-fast cars too. I want to emulate his racecraft and find the perfect balance between boldness and caution.
… The Competition In The Ameo Cup
The competition was high in the Ameo Cup and being a generalized series with every driver using more or less the same machinery, it gave us the chance to prove ourselves as drivers. The grid got divided into multiple groups; some used to stay at the back, some in the middle, some always fighting for wins; it was truly intense and probably the best experience that I've ever had!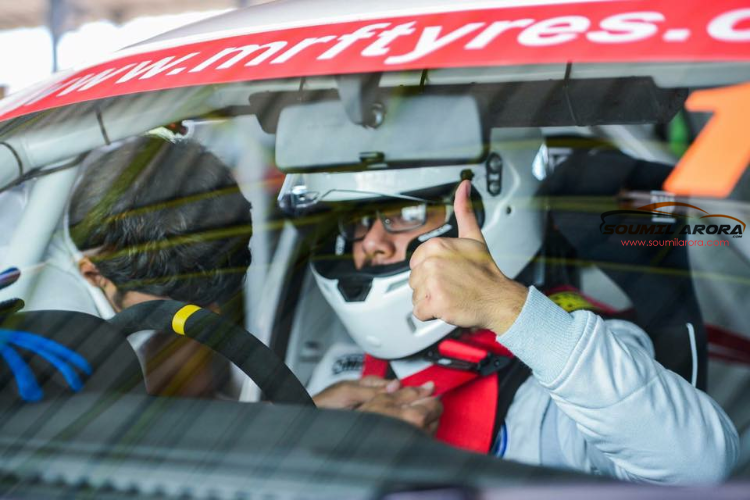 … The Plan Of Action For The Future
Right now, my main aim is to graduate so I'll be taking a break from full time racing for a while. In the meantime, I will be doing some track days and racing courses to keep my performance up and not to derail off the track. As soon as I graduate, which will be in 2020, I am looking forward to returning to the racetrack soon and hopefully do a few consecutive seasons!
Links:
Website: Volkswagen Motorsport in India
Facebook: https://www.facebook.com/vwindiam/
Read More: A Candid Conversation With Saurav Bandyopadhyay
---
---
You might also like
---